December 2016
Ready Mix Concrete is Ready For Landscaping
by TRP Ready Mix on December 27, 2016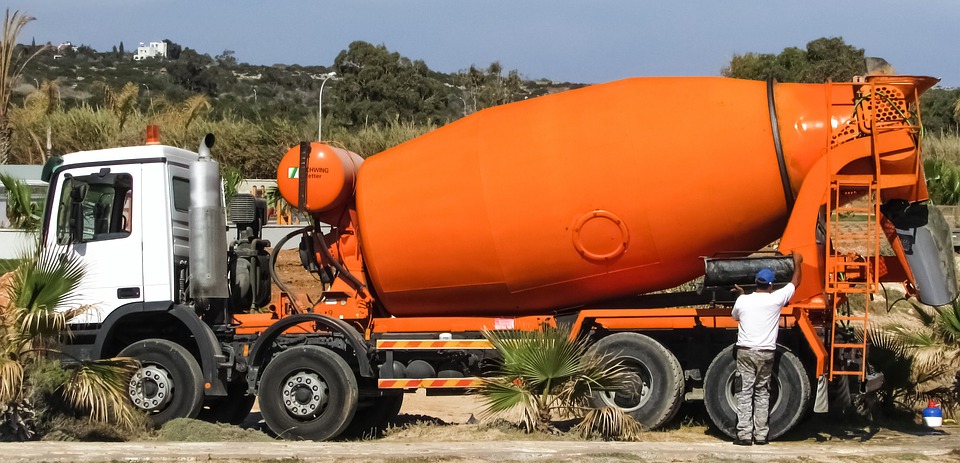 How Ready Mix Concrete Offers Benefits To Homeowners Looking to Landscape
A mixed landscape of man-made concrete features and natural elements has become extremely popular with homeowners. It's a great way to incorporate convenient patios and walkways with beautiful greenery. Ready mix concrete is a great way for landscaping companies to offer fantastic concrete features to their clients.
Ready mix concrete has several benefits. In addition to being a readily available product with a flexible price range, ready-mix concrete can get the job done quickly and will last for years to come.
Great Value
Ready mixed concrete is a budget-friendly option compared to ordering custom-poured and set pieces. Pouring on-site is much more cost-effective and allows greater flexibility. Ready-mix concrete also has a 210-minute window between mixing and curing, meaning it can quickly be delivered to most locations with plenty of time to spare.
In fact, that window (over three hours of time, as a matter of fact) can be adjusted to exact increments with the addition of other agents.
Less Waste, Less Waiting
Ready mix concrete is a more immediate and convenient means of adding concrete features during landscaping. Instead of placing an order for a detailed concrete piece, waiting on its production, and organizing delivery and installation, simply have a concrete company pour the piece on-site.
The pre-mixed concrete (ordered with help from a concrete calculator) also helps prevent wasted materials and the need for lengthy clean-up after the fact. You can quickly install new concrete pieces and make the most out of the ready-mix concrete that has been ordered.
High-Quality Durable Products
Getting a job done quickly is a great selling point for any landscaping company, but only if their finished work lasts. A wide variety of ready-mix concrete is available to suit every project. Each mixture is carefully measured, monitored, and tested to create strong and high-quality finished products.
By using a ready mix concrete, both the landscaping company and the client benefit. The company can deliver a high-quality finished product, and the client gets to enjoy their new patio or walkway for years to come, with minimal maintenance.
Concrete landscapes are high in demand, but homeowners require a landscaping company's expertise to get the job done. For landscapers to get a high quality, environmentally friendly job done efficiently, they need ready mix concrete.
From Ancient Egypt to Today
by TRP Ready Mix on December 19, 2016
How Concrete Has Survived The Test of Time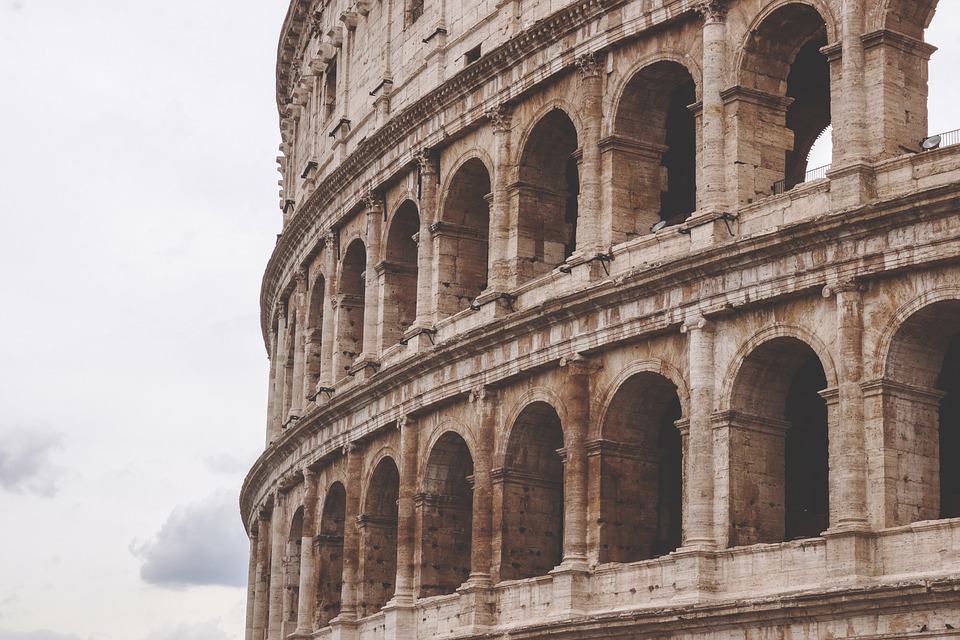 When it comes to concrete, Ottawa property owners might not be aware that concrete and cement have been in consistent use across the globe for centuries. Spanning from the ancient Egyptians to today's decorative concrete developments, the history of concrete is a foundational and interesting one. Let's look and see just how widespread the use of concrete is throughout history:
Ancient Times
As early as 3000 BC, the ancient Egyptians were using early forms of concrete to build the pyramids. By mixing mud and straw to fashion bricks and using gypsum and lime as a mortar, they were able to build a legacy that has stood the test of time.
During the days of the Roman Republic and later Empire, their architecture between 300 BC and 500 AD used a material remarkably similar to modern cement. This early cement was used to build many notable structures, including the Colosseum and the Pantheon.
The Nineteenth Century
The 1800s saw many refinements made to traditional concrete processes, including the invention of a cement that is still in use to this day.
In 1824, Portland cement was invented by a man named Joseph Aspdin of England. He named this cement after a rock quarry that was known to produce strong stone. Portland cement is the basic ingredient of concrete, based on a specific chemical combination that includes calcium, silicon, aluminum, iron, and gypsum.
In North America in 1889, the Alvord Lake Bridge was the first-ever reinforced concrete bridge on the planet—a bridge that you can still find standing in San Francisco today! This was soon followed in 1891 by the construction of the first concrete street in America where the first American concrete street was built in Bellafontaine, Ohio.
The Twentieth Century
The modern age brought greater experimentation and development to concrete, demonstrating just how versatile a material it was. From start to finish, the Twentieth century made great use of concrete:
In 1908, the first concrete homes were built in New Jersey by none other Thomas Edison;
The Hoover Dam was completed in 1936, the largest-scale concrete project ever completed to that point in time;
By the 1950s, decorative Bomanite concrete had been developed and taken off in popularity;
Concrete gained fiber reinforcement in the 1970s as a way to add further strength;
And in 1992, the tallest reinforced concrete building was built in Chicago, Illinois.
Concrete continues to be a versatile material with immense popularity, and the 21st Century is no exception, with numerous developments already gaining popularity.
This exceptional building material is easy to work with and ideal for many applications. If you're looking for concrete features for your Ottawa home, it's worth it to contact a ready-mix manufacturer to learn more about the features, benefits, and possibilities it can provide. It's a lasting material that's been used in some of the greatest feats of human engineering, after all. As you can see, concrete's place in history cannot be denied. It's truly cemented its place in the pantheon of building materials—so don't hesitate to start your next concrete project today!
Why You Should Use A Concrete Calculator
by TRP Ready Mix on December 5, 2016
Use A Concrete Calculator To Avoid Costly Mistakes When Planning Your Project
A concrete calculator is a useful tool to efficiently estimate the volume of concrete you will need for a project. It's a simple tool to use, too: simply enter the measurements from the area you'll be filling with concrete, and you'll have a reliable estimate for the amount of concrete the job will need.
This can save you from ordering too little or too much concrete, making sure you've got enough to get the job done right the first time without any extra costs.
Here are three great reasons why you should always use a concrete calculator when it's time to purchase and pour:
Extra Costs
If you underestimate the amount of concrete you need, you're going to have to pay more for an additional concrete placement. These extra costs can include a short load charge from your ready mix supplier and overtime pay for the work crew.
An overestimate is fine if it's not too much more than you need. However, an overestimate can quickly wind up costing a lot, and you'll wind up paying for concrete that you won't use. On top of these costs, you might wind up paying for the removal of the unused concrete.
Structurally Weak Seams
If you run out of concrete before the pour is complete, you will need a second concrete placement. A second pour (or placement) can leave a structurally weak seam between the two concrete placements since they weren't poured at the same time, resulting in different curing (drying) times.
Reduced Quality
Pouring concrete at different times doesn't just lead to structural weakness—it can also reduce the overall quality of the concrete. Different pours may result in inconsistent in proportions, mixes, and curing quality.
Different pour times can lead to weaker concrete thanks to various environmental factors. In some cases, this can result in a finished product that's more prone to cracking.
To avoid these additional costs and problems associated with inaccurate volume estimates, use a concrete calculator. A little extra concrete won't hurt, but not enough can really affect the quality of the finished pour. Concrete is durable and will last a lifetime if poured properly. Don't put your project at risk! Get an accurate estimate with an easy-to-use concrete calculator.