June 2016
Winter Maintenance: How to Care For Your Concrete Driveway or Patio
by TRP Ready Mix on June 30, 2016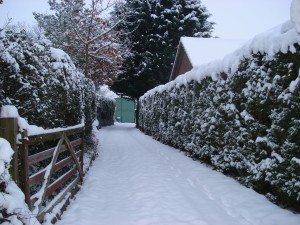 Anyone's who's ever spent a winter in Ottawa knows that the weather can be harsh. With the constant below-freezing temperatures, the massive amounts of snow and the icy conditions, the weather can take a toll on everything and anything, including your outdoor concrete areas like your driveway or patio.
That's why it's so important to take proper care of your concrete throughout the winter. Neglecting to conduct appropriate maintenance can leave you with cracked or deteriorated concrete in the spring, leading to repairs or a complete replacement of the area.
Thankfully, Ottawa concrete contractors have years of experience dealing with the harsh weather conditions, and have learned a thing or two about proper care of the material during the cold winter months.
When it comes to winter care of concrete, the best offence is a good defence. So, when you have your concrete driveway or patio installed, ask your local Ottawa concrete contractor to seal the job with a protective sealer after curing to minimize moisture penetration. This will keep your concrete from getting soft during the freeze-thaw cycle.
Keep your concrete clear of snow as much as possible. Ottawa concrete contractors know that having a constant layer of snow on the concrete is a good way to have the material crack during the freeze-thaw cycle. This means shovelling the driveway (and the patio) after each snowfall.
Avoid chemical de-icers. After years of harsh winters, Ottawa concrete contractors have learned that the chemicals in de-icing products can be harmful to concrete. Ammonium sulfate and ammonium nitrate are particularly harsh on concrete, even if it has been sealed. If you do use a chemical de-icer product, be sure to sweep or shovel it off the concrete as soon as it has done its job.
Never use a chemical de-icer of any kind during the first winter after having concrete poured. Concrete continues to cure for months after it is poured, and it could still be quite vulnerable to chemicals in the first winter.
Use sand, not salt. According to Ottawa concrete contractors, the best way to ensure your concrete will make it safely through the winter is to avoid salt and chemical de-icers all together and sure sand instead. Sand is great for traction and has no adverse effects on concrete.
Overall, concrete is not a delicate product, but it does need to be protected from chemicals and the harsh free-thaw cycle of an Ottawa winter. When in doubt, it's best to contact an Ottawa concrete contractor; they can help you answer any of your winter maintenance questions.
Calculate the Amount of Concrete you Will Need
by TRP Ready Mix on June 27, 2016
Are you a contractor working on a project that will need ready mix concrete? Are you unsure about how much concrete to order from your concrete contractors? To make it easier for their customers to estimate the amount of concrete they will need for a project, many concrete contractors offer a concrete calculator on their website.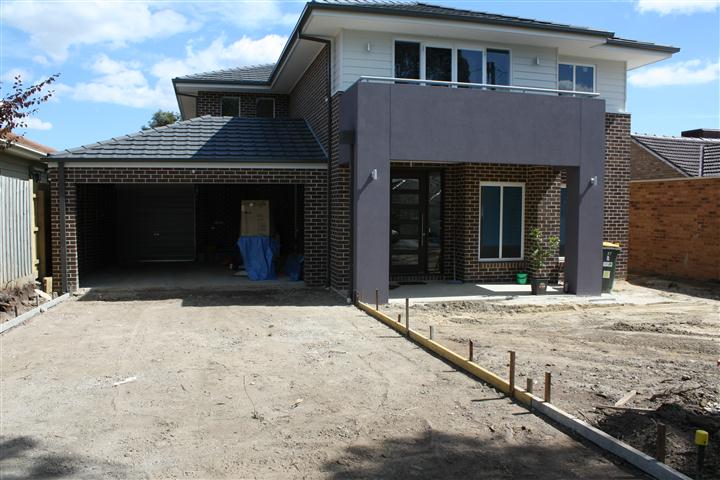 A concrete calculator will give you a rough estimate of the volume of concrete you will need based on the size of land that you need covered. Most concrete calculators are fairly standard, and with that in mind, here are the general steps to follow when calculating your concrete needs from concrete contractors' websites:
1. Enter your measurements into the "Length," "Width" and "Depth" fields of the concrete calculator. Most calculators will also provide a drop down menu with different measurement units, so make sure you pick the appropriate units for your project. Common measurement units include metres, millimetres, centimetres, inches, feet and yards.
2. Go over the measurement fields again to ensure you have put the correct numbers into the calculator. You want the most accurate estimate possible from your chosen concrete contractors, so be sure to give them the correct numbers.
3. Once you are happy with the measurements you have given, click on the "calculate" button. The concrete calculator will immediately give you the volume of concrete that you will need for your project based on the numbers you put into the calculator.
4. Now that you have an estimate of how much concrete you will need, the next step is to decide which type of ready mix concrete you would like to order from your concrete contractors. Some options to consider are fibre reinforced concrete, high flowable concrete, accelerated curing concrete, and high strength concrete.
5. Once you have your estimate and have decided which type of concrete you would like to order, the next step is to call or email your concrete contractors so that you can get a quote based on the information you were given from the concrete calculator.
6. Repeat these steps as necessary for each new project that requires you to order concrete from your concrete contractors.
The Advantages of Ready Mix Concrete
by TRP Ready Mix on June 24, 2016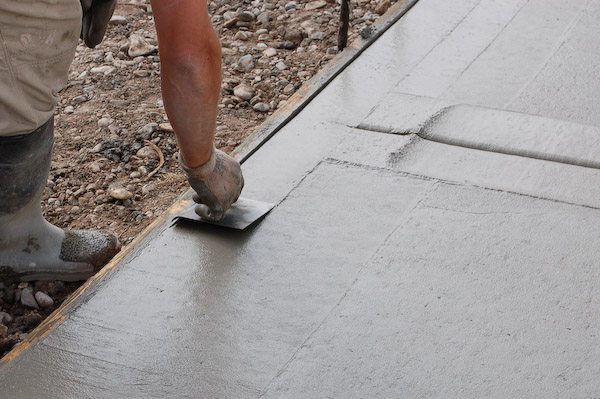 Ready mix concrete is concrete that is batched at a central plant instead of being mixed at a job site. Each batch of concrete that is ready mix is tailor made by concrete suppliers, according to the specifics of the contractor, and is delivered to the job site in a cylindrical truck known as a cement mixer. The materials for the concrete in ready mix applications are completely mixed in the cement mixer while it is in transit.
Ready mix concrete is the ideal choice when a small amount of concrete is needed for a job. Ready mix concrete is also the preferred choice for projects in cities and towns, as the concrete suppliers will have a plant located in an industrial zone, but their cement mixer trucks can service residential areas.
Ready mix concrete suppliers can also ensure an exceptionally high quality concrete. The process of batching the concrete at a central plant allows concrete suppliers to closely control and monitor the ingredient inputs, batching and mixing of the concrete before they deliver it to the job site.
Another advantage of ready mix concrete is that a contractor does not have to worry about procuring the raw materials to mix concrete, nor do they need to be concerned with storing raw materials. Thus, ready mix concrete is great for large jobs where space is limited, but is also helpful for contractors who don't have time to order raw materials for cement mixing or for maintaining the quality of those materials.
When a contractor chooses to order their concrete ready mix, they are also minimizing the labour requirements at their job site. Site mixed concrete does require hands on labour, which means the contractor will have to spend extra time and money training and managing their labour force. Ready mix concrete eliminates this labour cost, which directly benefits the contractor with time and money saved.
Ready mix concrete is a great choice if you need concrete mixed for your project. The ability to transport the concrete to residential areas and small jobs, the production of high quality of concrete, the ability to save space and the labour cost reductions give ready mix concrete several advantages, and should be considered as a serious option when ordering concrete from your concrete suppliers.
How to Prepare Concrete Ready Mix for Your Construction Project
by TRP Ready Mix on June 21, 2016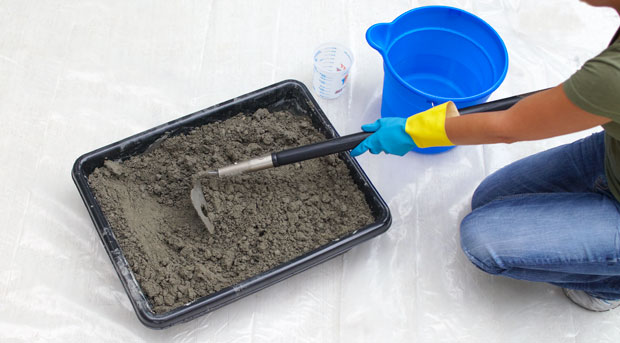 Preparing Ready Mix Concrete is part art and part science. When done correctly, your concrete project will last a life time. The key is knowing when the right amount of water has been added to the mix. Use a concrete calculator to take the guesswork out when working with a concrete ready mix product to get excellent results in your construction project.
Determine the Type of Concrete Required
Keep in mind that there are many different types of concrete on the market. Each has a different composition and is suitable for a limited range of projects and environments. (more…)
Concreting in Ottawa: Cold Weather Solutions
by TRP Ready Mix on June 19, 2016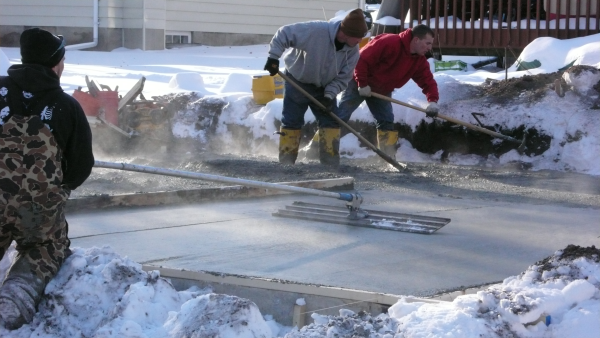 Winter makes concreting in Ottawa more difficult than in warmer months. However, since Ottawa winters are long, successful concrete contractors know what precautions to take on winter concrete jobs in Ottawa. This knowledge is also helpful to homeowners and businesses who hire concrete contractors. Properly prepared, poured and protected, concrete projects in Ottawa in the cold hold up well to wear and tear and bad weather. Here's how.
Renovating Your Home with the Help of Concrete Contractors
by TRP Ready Mix on June 16, 2016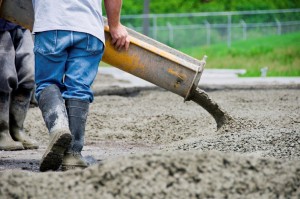 Over time, your home may get damaged. This is perfectly normal because nothing lasts forever. But when your driveway or sidewalk starts to look damaged, this takes away the overall aesthetic appeal of your home. Fortunately, there are services offered by concrete contractors that you can get help from, which will renovate your driveway, making it look brand new again.
Your driveway may not be in the best of conditions. There may be a lot of cracks in it. Over time, these cracks will only get bigger, causing severe problems to your driveway if you are not careful. Then, when you drive up to your driveway, you may damage your vehicle because of a severe hole or crack.
Concrete Contractors Can Help
If that's the case, it might be time to get help. Concrete contractors will fill your driveway with concrete. They will pour concrete over the damaged surfaces. Then, they will smooth the concrete out and pack it in with a special device. After the new concrete has been applied to your driveway, the concrete contractors will smooth out the area, and they will mark it off. This prevents anyone from going near the concrete and possibly damaging the work.
Concrete contractors will ensure your driveway is restored, making it look brand new again. Sometimes you may feel confident about doing the repair job alone. For these instances, you will need the right concrete in Ottawa. Concrete in Ottawa can be purchased online, where it will be shipped directly to your location. You can buy concrete in Ottawa in bulk, so you will have ample amounts for the repair job.
These Jobs Requires a Concrete Mixer
This mixer will ensure the concrete doesn't harden. When you are ready to apply it to your driveway, all you have to do is tilt the mixer over. Concrete will come over the sides in a clean fashion. Also, these mixers usually have wheels on the bottom, making them easy to move around your driveway.
There may be spots on your driveway that are not smooth. This makes your driveway look old and damaged. This won't be a problem, however, thanks to a concrete surfacing grinder. With this device, you will be able to smooth out parts of your driveway, making it okay to walk on and drive on. Thanks the equipment and concrete in Ottawa listed above, you will be able to restore your home's driveway without expending too much energy or time.
Picking the best ready mix concrete suppliers
by TRP Ready Mix on June 13, 2016


As most are likely well aware, construction projects require a lot of concrete in order to be completed. Anyone who is managing a significant construction project is not going to go to a local home improvement store and walk out with hundreds of lbs/kgs of packaged concrete powder. Major projects are in need of significant amounts of ready mix deliveries that must be ordered from major concrete suppliers.
Selecting the right supplier is not just a way to get the best concrete. The right selection greatly increases the potential for the construction job to be performed smoothly, on time, and on budget.
No matter what type of project the concrete is needed for, reliable suppliers can deliver on the request. Whether a home must be built, a new road constructed, a bridge created, or a playground designed, concrete suppliers can bring forth the ready mix amount necessary to handle the job.
Best of all, the prices on the concrete will be reasonable. Concrete suppliers realize they are in competition with one another. In order to draw attention from consumers, then it is necessary provide fair and reasonable prices on ready mix concrete.
Fair pricing, while definitely a good trait, is not the only thing potential customers are going to look for in concrete suppliers. Once again, large scale construction projects must be undertaken with great care and seriousness. Regardless of the price, the best quality concrete should be purchased. Thankfully, the possibility exists to get high quality ready mix orders at reasonable prices when dealing with a company that has long since established itself in the market. A reputable company cannot really garner a good reputation if it was selling low grade concrete. Consider the potential to acquire high quality concrete among the major reasons why it is necessary to purchase from solidly established concrete suppliers.
The best ready mix suppliers are also going to be those capable of delivering the best customer service. When a problem with an order arises, they are going to be willing and able to address the issue. If someone is not sure about how much concrete to order or what particular brand is the best, the service is going to offer a valuable opinion. Any deliver promises made are going to be met. All of these points are a reflection of a truly reliable service that is worth hiring.
Keep all of these notions in mind when the time comes to request a deliver of concrete for a major project.
Stress Free with Ready Mix Concrete
by TRP Ready Mix on June 10, 2016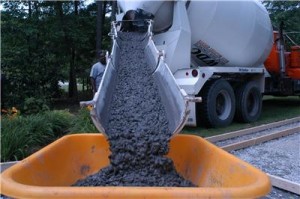 Ready mix concrete is concrete that has been professionally mixed and prepared. It is designed to be convenient. It takes the guess work out of using concrete for construction. Concrete is a mixture of Portland cement and substances like sand, fibers or small stones. It is mixed to form a paste that can be poured. Each material gives the end product different properties. Concrete comes in mixes suitable for any use. For example, high strength concrete has more Portland cement in it while weaker mixes use more fly ash. Decorative concretes will incorporate colorful stones in the mix while regular mixes don't.
Ready mix concrete saves time if you have a large project to complete. Unprepared mixes must be mixed by hand and then moved to the location where it is needed. This process may need to be repeated many times for complex or large projects. Ready mix concrete is delivered in a truck and simply piped to the right location.
It is just as important to order enough product as it is to to choose the right mix. A concrete calculator can help you order the perfect amount. A concrete calculator is a helpful little device that takes the work out of estimating quantities of concrete for a particular shape. The trick is to find the perfect concrete calculator to help you.
Simple projects like a road way or side walk will need just a basic concrete calculator that can handle three dimensions with straight edges. More complex work with your calculator will be needed if your project involves multiple shapes like foundation walls. Finally, rounded and flowing shapes will need a special concrete calculator designed for round forms.
Every contractor knows that every building project is a delicate balance of chaos and order. It can be a stressful time, trying to time each part of the process just right to stay on budget and on schedule. Using ready mix concrete services to take some of the stress off of you and your workforce is a great option.