CONCRETE PUMPING SERVICE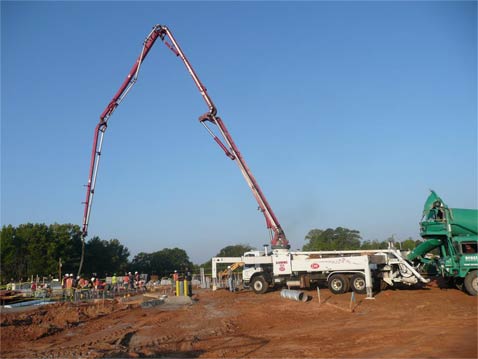 We offer trailer-mounted concrete pumps which allow concrete to be poured into places where the mixer trucks cannot reach. They give flexibility to large-scale projects due to their ability to pump large volumes of concrete and save on man-hours.
Contact us for more information on available sizes and pricing.