November 2017
How to Use Ready Mix Concrete in the Winter
by TRP Ready Mix on November 30, 2017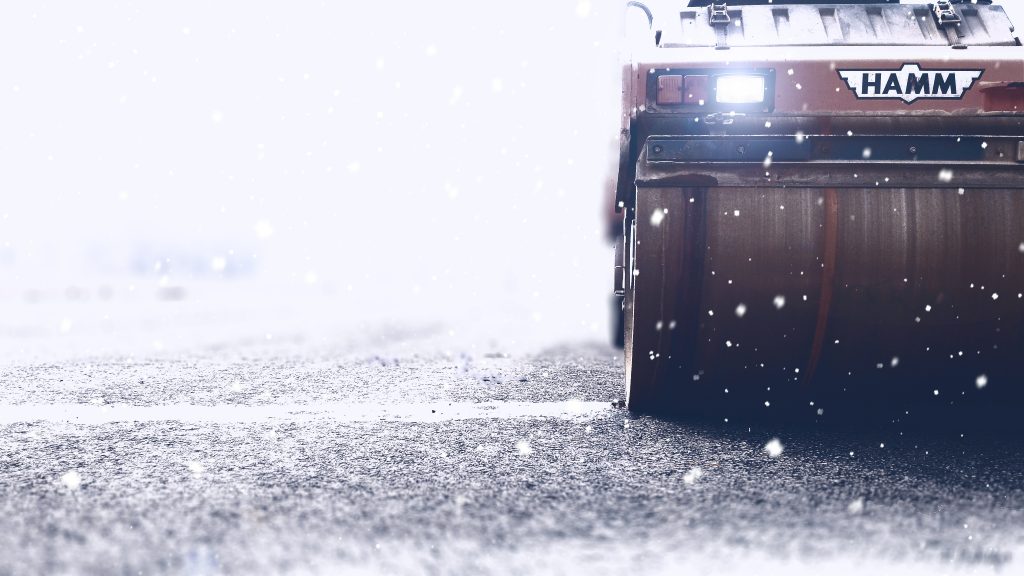 Although Winter Isn't Ideal for Concreting, If You Must Do It, Here's What You Need to Know
Construction season in Ottawa is during the summer for a reason. The winter weather is often too unbearable to be working outside and isn't a conducive environment for wet concrete. For most construction projects, the cold weather makes things more difficult. Pouring concrete is one of those projects that should be avoided during the winter. But if you must do it, it is possible. Here's what you need to know.
As concrete hydrates with water, the hydration process creates heat. This heat can prevent concrete from freezing, cracking, and losing its strength in the winter. As the weather gets colder, ready mix concrete suppliers will use heated water and add accelerators to encourage fast and proper setting before the concrete freezes.
The Winter Mix
Concrete suppliers will heat the concrete during the mixing process at the concrete plant. This additional heat accounts for the inevitable drop in temperature during an average one-hour delivery in cold weather. Suppliers will also have heated water tanks to provide customers with the warmest concrete possible on-site.
The concrete mix also matters. Concrete suppliers will adjust the mix according to your project and the temperature outside. This helps concrete pour well and set quickly in cold conditions. Ready mix concrete prepared for winter use may include:
Setting accelerators;
Water-reducing additives;
Avoiding the use of fly ash and slag cement—these set slowly and create less internal heat; and,
Additional cement to generate more heat.
Accelerators
Adding accelerators to the concrete mix will speed up the concrete setting time, and allow the concrete to cure faster. This will also prevent the concrete from freezing and experiencing frost damage. Furthermore, accelerators will help speed up the finishing phase. The less time it takes to complete a concrete project from start to finish during cold weather, the better quality the finished product will be.
Water-Reducing Additives
These additives create a higher-density cement paste which results in stronger, more weather-resistant qualities in the concrete.
Avoiding Fly Ash
If you plan to expose your concrete to de-icing chemicals once it has cured, then you will want to avoid or reduce the amount of fly ash added to the concrete mix. Fly ash can lead to the concrete's surface peeling or scaling when exposed to de-icing chemicals.
Pouring Concrete in Cold Weather
Although the winter is not the ideal time to pour concrete, it is still possible to pour the concrete well enough to result in a strong, long-lasting finished product. To keep your poured concrete out of harm's way in cold temperatures, remember these rules:
You should never pour concrete on frozen ground, ice, or snow;
If the ground is frozen, thaw it for two days using heat pipes and blankets/electric blankets;
All corners and protrusions should be triple wrapped;
Use a squeegee or vacuum to remove any standing bleed water if it doesn't evaporate;
Cover the concrete until it has cured—consider building a temporary shelter for it to keep it well-covered during cold, strong winter winds.
Keep these tips in mind if you're planning a concrete project this winter. And remember, ready mix concrete suppliers are well-experienced in mixing and pouring concrete during any season, even in Ottawa's harsh winters, so contact the pros for a quality winter mix and pour.
How to Paint Concrete Walls and Floors
by TRP Ready Mix on November 10, 2017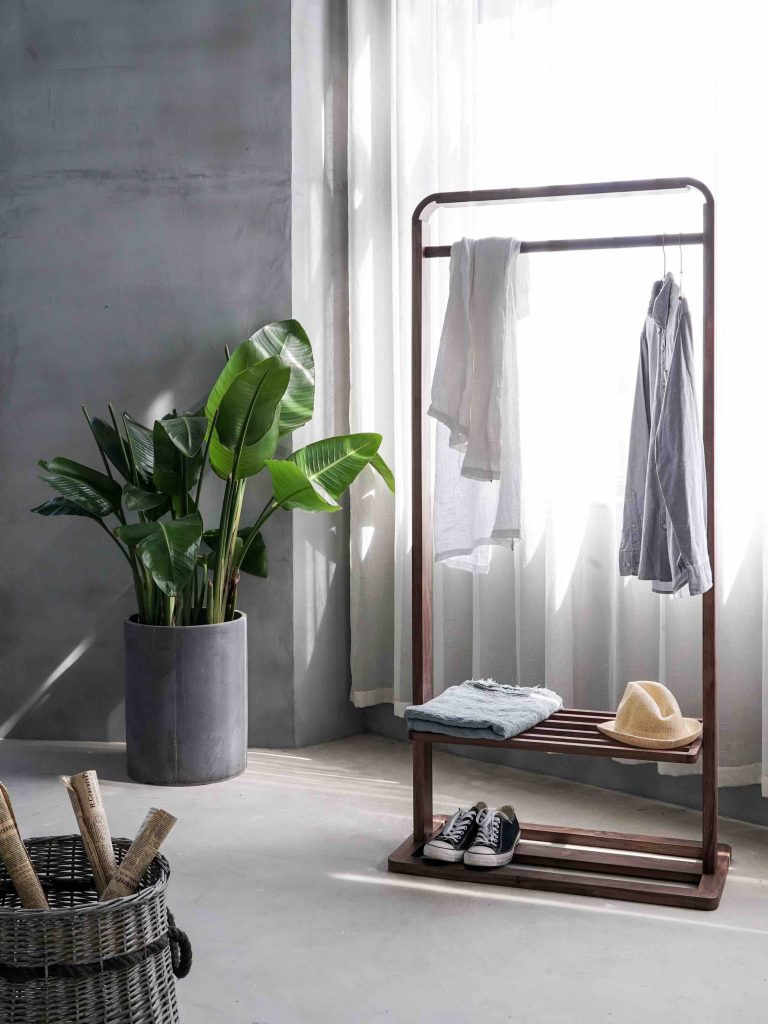 Tips to Spruce up Your Home with Ready Mix Concrete and Paint
A fresh coat of paint can spruce up any part of your house, even on concrete. If the concrete in your basement, garage, or on your outdoor walls need refreshing, make any repairs first using ready mix concrete patches. Then follow these tips for painting coats that will last on concrete.
Note that the concrete should have a vapor barrier underneath, and should be at least 60 days old prior to painting. And if you decide to paint epoxy on a concrete floor, you will need to remove any concrete sealer first with chemical strippers and a grinder.
Choosing Your Paint
And making sure you buy enough so you don't run out half-way through the job. Depending on the area you're painting, choose:
Epoxy painting kits for concrete floors. You can also add: colour flakes to hide imperfections, and anti-skid granules for garage floors;
Outdoor concrete paint for outdoor walls; or,
Interior acrylic paint, or indoor concrete paint, for indoor basement walls.
Cleaning Its Surface
Before you start cleaning concrete surfaces, wear protective gear such as: safety goggles, gloves, a face mask, boots, and knee pads if you will be kneeling down to clean.
For outdoor surfaces, use a pressure washer to remove old paint and dirt.
For indoor walls and other painted surfaces, use a paint scraper and wire brush to remove old paint and dirt then scrub with soapy water or tri-sodium phosphate (TSP).
For concrete floors, especially in the garage, sweep and vacuum, and clean with TSP to remove any oil or grease.
If you notice mold or mildew growth on any of these surfaces, also clean with bleach or mildewcide to prevent further growth.
Make Necessary Repairs
Fill any cracks, dents, or blemishes on the surfaces with ready mix concrete patches. Use a trowel to fill the holes and smooth out the ready mix concrete. Once dried, sand down the patches.
Seal & Prime Concrete Walls
If you're not sure whether your walls have a concrete sealer or not, tape a plastic sheet or a square of plastic wrap to the surface with all four sides taped and sealed well. Check back in 24 hours for moisture under the plastic. If it's dry, the surface has a proper seal. If not, you will need to apply a concrete sealer prior to painting. Once the sealer has dried, apply a primer that works well with the masonry sealer.
Etch Concrete Floors
Prior to painting epoxy on concrete garage floors, you will need to follow the kit's instructions to etch the concrete. This usually requires mixing the solution, dampening the floor with a hose, pouring the solution down, and then using a broom to scrub back and forth on one small area at a time. Once the entire floor has been etched, neutralize if needed (according to the kit's instructions), and then thoroughly rinse with a hose. The floor must be completely dry before painting.
Painting with Epoxy
After the concrete floor has completely dried, mix the epoxy paint and hardener according to the kit's instructions. Once properly mixed and ready to use, you will need to apply the paint quickly. Start with pouring some paint in a tray and using a paint brush to get the corners and edges. Pour the rest of the paint on the floor and use a paint roller with an extension handle to spread evenly. Start furthest away from the exit, and roll out one 10-by-10-foot section at a time. Allow to dry overnight before applying a top coat.
Painting with Interior Concrete or Acrylic Paint
Use a paint brush to paint around any windows, baseboards, trim, and corners. Then apply at least three thin layers of paint with a paint roller. Allow to dry for 24 hours. Finally, apply two coats of concrete paint sealer, allowing the first coat to dry completely before applying the second coat.
With a bit of work, ready mix concrete, and concrete paint, you can magically transform the concrete in your home.