BLOG
The Advantages of Ready Mix Concrete
by TRP Ready Mix on June 24, 2016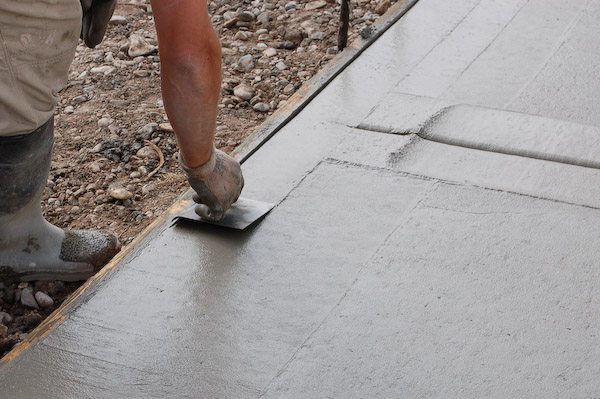 Ready mix concrete is concrete that is batched at a central plant instead of being mixed at a job site. Each batch of concrete that is ready mix is tailor made by concrete suppliers, according to the specifics of the contractor, and is delivered to the job site in a cylindrical truck known as a cement mixer. The materials for the concrete in ready mix applications are completely mixed in the cement mixer while it is in transit.
Ready mix concrete is the ideal choice when a small amount of concrete is needed for a job. Ready mix concrete is also the preferred choice for projects in cities and towns, as the concrete suppliers will have a plant located in an industrial zone, but their cement mixer trucks can service residential areas.
Ready mix concrete suppliers can also ensure an exceptionally high quality concrete. The process of batching the concrete at a central plant allows concrete suppliers to closely control and monitor the ingredient inputs, batching and mixing of the concrete before they deliver it to the job site.
Another advantage of ready mix concrete is that a contractor does not have to worry about procuring the raw materials to mix concrete, nor do they need to be concerned with storing raw materials. Thus, ready mix concrete is great for large jobs where space is limited, but is also helpful for contractors who don't have time to order raw materials for cement mixing or for maintaining the quality of those materials.
When a contractor chooses to order their concrete ready mix, they are also minimizing the labour requirements at their job site. Site mixed concrete does require hands on labour, which means the contractor will have to spend extra time and money training and managing their labour force. Ready mix concrete eliminates this labour cost, which directly benefits the contractor with time and money saved.
Ready mix concrete is a great choice if you need concrete mixed for your project. The ability to transport the concrete to residential areas and small jobs, the production of high quality of concrete, the ability to save space and the labour cost reductions give ready mix concrete several advantages, and should be considered as a serious option when ordering concrete from your concrete suppliers.