BLOG
The Age of Experience: Quality Customer Service in the Concrete Ready Mix Industry
by TRP Ready Mix on August 3, 2016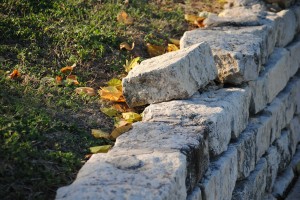 In the construction industry, where concrete ready mix is available from various companies in Ottawa, what makes one concrete company stand out among the others? Though most people would not normally associate the concrete industry with customer service, the reality is that concrete companies are businesses, and they benefit from finding ways to maintain their clientele.
It is not usually readily apparent what brand of concrete ready mix was used in the construction of any particular structure. However, it is readily apparent when the service provided is above par, and this is what will keep customers coming back for future projects. In the age of experience, here are some things to keep in mind when dealing with companies that supply concrete in Ottawa:
Less focus on the product, and more on the experience
Today's business age is less about the product and more about the experience. Even though concrete is a product of a visually large scale and certainly cannot be missed, the overall experience, from ordering the concrete to having it delivered, is what will ultimately differentiate an average concrete company from an outstanding one. A customer is looking for a company that will provide a positive experience during every single encounter. From the website of the company selling concrete in Ottawa and the quality of service over the phone, to the delivery of the concrete ready mix and everything in between; every little thing counts. In fact, 70% of buying experiences are based on how a customer feels they are being treated (McKinsey). In this industry, it is no longer just about the product, it is about what the customer has to say about a company selling concrete in Ottawa during and after the service is completed.
Relationship Building
An important public relations element to building and branding one's company is to develop relationships with customers. A business specializing in the sale of concrete in Ottawa must be able to gain the customer's trust and maintain the company's reputation. Ottawa contractors can do this by solving problems in a timely and efficient manner. As a customer looking for the best concrete ready mix company to help you with your project, you will want to ensure that the supplier you choose treats you as though you are their only customer.
The concrete industry is a competitive one and companies supplying concrete in Ottawa want your business. In an industry where the finished product tends to look the same, you shouldn't have to settle for less than a company that provides you with great customer service. Look for signs that they really value their customers' experience, such as an efficient website, and a polite staff answering their phones; in the end, you'll be glad that you did!