BLOG
Concrete Design Options to Elevate Your Patio
by TRP Ready Mix on September 2, 2020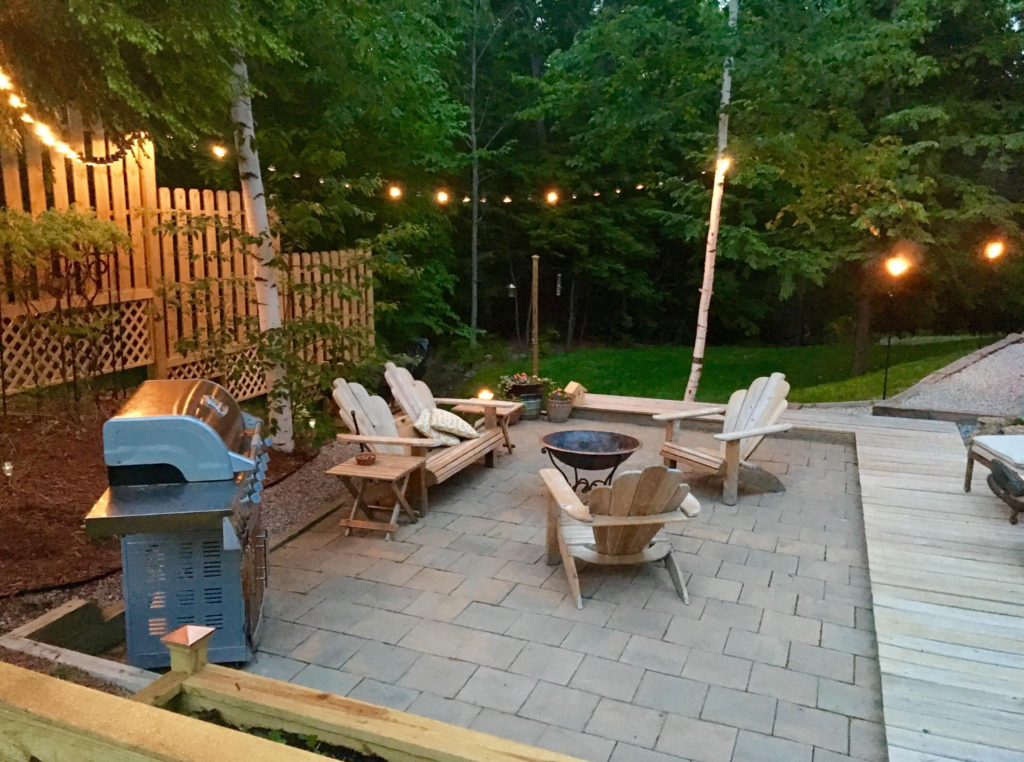 How Concrete Materials Can Transform Your Backyard Living Space
Patios are an essential part of your home. It's an extension to your home that most spend a whole lot of time on. Whether you're relaxing poolside, enjoying a BBQ with friends and family or entertaining in some form or another, it's an integral part of your home and your backyard.
In this article, we explore the different options available for concrete patios and which design might suit you best, depending on what you are looking for.
Benefits of Choosing Concrete for Your Patio
Concrete is a very durable and solid material that can last for years upon years. It's a very solid investment. One of its main features, however, is actually its variability in terms of design options.
Concrete patios just aren't what they used to be. Techniques and methods have changed and been modernized over the years, offering homeowners a plethora of design options to choose from.
Let's look at some of the best reasons to consider a concrete patio when making your material choice.
Durability and Longevity
Concrete is one of the most durable surfaces out there. It can last for many decades versus wood, which can rot and is susceptible to damage from the elements.
A well-designed and built concrete patio can withstand almost anything nature can throw its way, making it an attractive option for many homeowners.
Low Maintenance
The durability of concrete makes it easy to maintain. It will be several years or decades before it will need replacing, and the only maintenance it typically requires is to keep it clean for aesthetic purposes so that it continues to look its best.
Easy, Quick Installation
Installing a concrete patio is far less of a task than most imagine it to be. Professional concrete installers can be in and out relatively quickly.
Most picture a massive excavation process along with significant time preparing, pouring and drying time. And while all of this does take place, it's a far quicker and easier process than most think it is.
Lots of Design Options
The versatility in terms of design options when it comes to concrete is vast and plenty. There are more classic looks, modern looks, different colour options…it really is almost limitless.
Concrete is a beautiful option that can be customized to fit with home and landscape design. Thanks to finishing and staining, this material can be stamped with a variety of textures to make it look like other materials, such as brick or cobblestone.
Design Options When Building a Concrete Patio
Construction of a poured concrete patio provides the most cost-effective and customizable approach to a patio. There are plenty of modern concrete options that can serve your needs.
Below, we list some of the design options that are available when choosing a concrete patio.
Stamped Concrete
Multiple design and textures exist when it comes to stamped concrete. If you're looking for an affordable option with a high-end appearance, stamped concrete provides the best of both worlds.
Despite the appearance of lines or gaps, the surface is free of cracks that let in grass and pesky weeds—an attractive option for many homeowners. Stamped concrete allows you to integrate the design of your choice into the concrete.
Stained Concrete
From darker to classic earth and colourful tones, stained concrete can provide you with what you are looking for and customize it based on the landscape and colour of your home and its surroundings. Some homes look better with a simpler classic look, while others are transformed by a pop of colour. Sealers and stains can ensure that your colour withstands the elements and fading.
Exposed Aggregate
Exposed aggregate concrete can be used to add texture to your patio space. It is typically used near doors or beside pools. This concrete is more slip-resistant than others and is durable and requires very little maintenance when done right.
Concrete Pavers
Concrete pavers are an easy way to build a great outdoor living space. They are stylish, durable and can withstand Canada's harshest weather. They are simple to install. Be sure that they are installed correctly, however. This will ensure they do not shift or become displaced.
Smooth Concrete
Polished or smooth concrete can provide your surface with that clean and glossy look. With limited maintenance required, it's a good option for those who prefer a more industrial look.
Stamped Border
Stamped concrete offers many decorative options, which are not always possible when using other paving materials. Adding a stamped border with a different (and perhaps more cost-efficient) option in the middle can really transform the look and add a sense of high-quality to the patio.
Limitless Options
Patio design should be a combination of inviting, stylish and relaxing. You can let the furniture take care of the inviting and relaxing parts. The floor will take up most of your visual space, therefore it is the most important area in your outdoor living space.
There are many unique ways to add customization, design and flexibility to your outdoor patio and the concrete options that exist today make those options limitless. Speak to your local concrete supplier to discuss the options and costs that best suit your needs.