BLOG
The Scientific Breakdown of Concrete
by TRP Ready Mix on January 11, 2020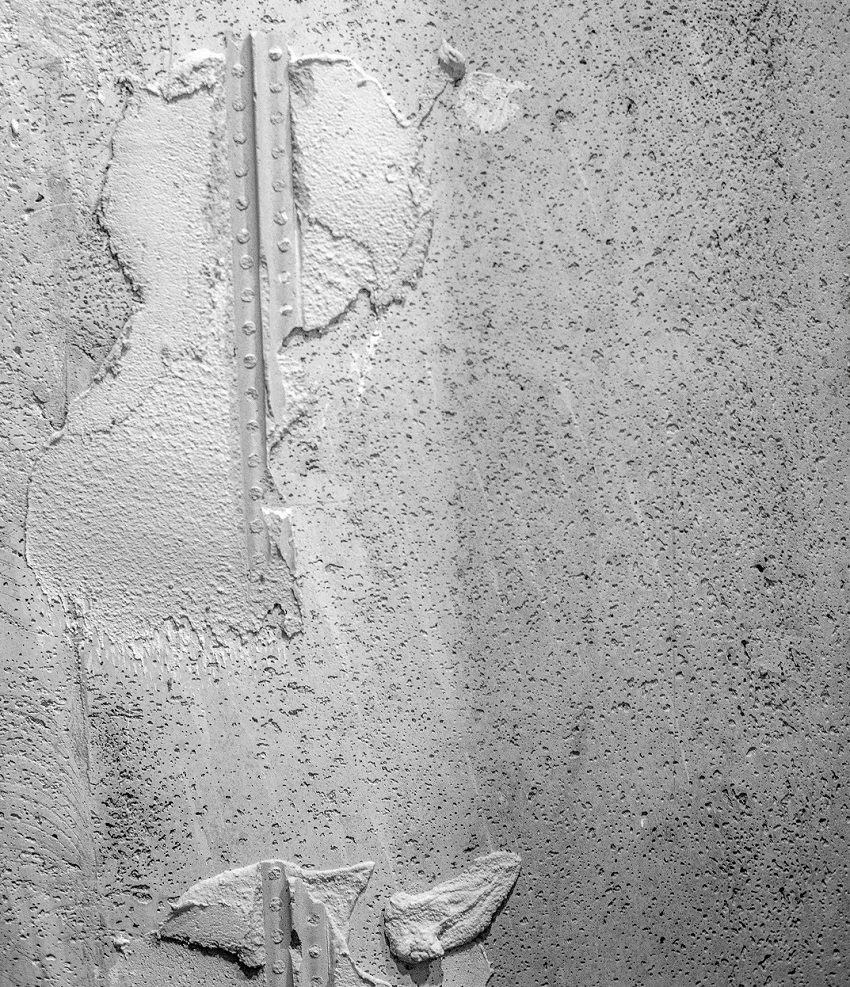 Exploring One of The World's Most Versatile Materials
Concrete is one of the most versatile materials in the industry. Having been used across the world for years, it creates strong and long-lasting structures. From pavement to houses, skyscrapers to dams and bridges, it is a strong and durable construction material which provides environmental benefits, being fully recyclable.
In this article, we dig deeper into the science behind concrete and how it is made, along with the benefits of selecting this material for your next project.
How is Concrete Made?
Concrete is comprised of three basic components. Water, aggregate and cement. Each having various functions. Various other ingredients can be used, such as admixtures, pigments, fibers, polymers and reinforcement, which assist in the hardening of the material. The properties are largely dependent on how they are mixed.  Cement is usually found in powder form and acts as a binding agent. When mixed with water and aggregates, it will solidify and harden. The proper proportions are necessary when mixing concrete. Mix design is based on a specific scientific formula and getting this right is the key to the success of your project.
How is concrete broken down?
Concrete can deteriorate in multiple different ways. It is important to identify the defects early to prevent further damage which can result in a much larger problem.
Scaling
Scaling is caused by freezing and thawing. It can leave aggregates exposed, causing a loss of the surface's portion. This happens when hydraulic pressure from water freezing within concrete exceeds the strength of the concrete.
Disintegration
Disintegration is the physical deterioration of concrete into small fragments or particles. It typically starts in the form of scaling but can also be caused by de-icing chemicals, chlorides, frost or sulphates.
Erosion
Erosion is caused by particles in moving water, scrubbing the surface of concrete. This happens when the surface is exposed to water-borne sand and gravel. This is an indicator of poor durability of concrete, specific to this type of exposure.
Corrosion of Reinforcement
Steel reinforcement in concrete can deteriorate, which can lead to corrosion caused by chloride or carbonation. This can result in cracking and delamination. Corrosion leads to stress around the rebar, which causes fractures and cracking. Cracks can extend to the surface over time, which leads to visual signs of rust over the surface.
Ready-mixed Concrete
Produced in a batch plant and mixed according to engineered mix-design, ready mixed concrete is batched for delivery from a central plant rather than being mixed on the job site. It is tailor-made according to the specifics of the contractor and is usually delivered in a cement mixer.
Ready mixed concrete is advantageous for both smaller and larger jobs.
Delamination
Delamination occurs when concrete is substantially separated but not completely detached from concrete below or above it. It is often identified by a distinct hollow sound when tapping on the surface. This can happen when the cracking extends in the plan of the reinforcement which is parallel to the exterior surface of the concrete.
Spalling
Spalling can be considered an extended delamination. When delamination continues, the concrete fragments detach from a larger concrete mass. This happens when delamination is not repaired on time or damage progresses.
Concrete Suppliers
Saving both time and money are key components when staring a construction project. It is imperative to stay on schedule and remain within your original budget limitations. Working with your local concrete supplier can ensure that your project remains on track, both timewise and financially, allowing you to see your project through to completion, as planned.
Your local concrete supplier can mix, deliver and even pour concrete for you, saving you time and labour costs. You can also rely on the quality of the product you have ordered and take advantage of having used less space with minimal waste. Going this route can also save you money by avoiding high rental costs of mixing equipment, transportation costs and prevent waste. These costs can add up quickly. A professional team can ensure that the experience is brought to the table, along with giving you peace of mind in knowing that the job will be done correctly the first time.
Unparalleled Strength, Durability, Recyclability.
Concrete is a material which has the lowest carbon footprint for a structure or pavement over its lifecycle, providing unparalleled strength, energy efficiency and recyclability. It provides significant durability, longevity and resilience, which can last decades longer than alternate building materials. Concrete gets stronger over time. It is durable in any environment and it is a building material which does not burn, rust or rot, which provides additional safety and security. Concrete is a financially sound investment choice. It is an integral part of our communities and is typically manufactured locally, using local resources.
A.L. Blair Construction
Since 1932, A.L. Blair Construction has served Eastern Ontario as a leading aggregate and gravel supplier. We have built a name and reputation for delivering high-quality aggregate products and concrete supplies for our many clients. As one of Eastern Ontario's leading concrete companies, we have the flexibility to handle construction projects of any size and scope. TRP Ready Mix, our subsidiary company, is one of Ontario's leading concrete suppliers, delivering exceptional concrete products to our clients for over 30 years.