BLOG
Long-Lasting Concrete In Ottawa
by TRP Ready Mix on November 16, 2016
These Handy Tips Will Help You Keep Your Concrete Looking Good As New
Concrete floors, walkways, and patios are great additions to any Ottawa home, providing long-lasting high-quality features. Concrete in Ottawa is a great low-maintenance material. Low-maintenance doesn't mean no maintenance, though!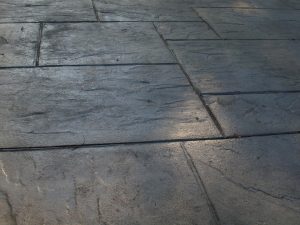 While the material is highly durable, it is still susceptible to wear and tear. Maintaining long-lasting concrete features can be tricky if you're unsure of where to start—but thankfully, we've got a few tips to keep your concrete surfaces looking great for years to come.
Keep It Clean
Accumulated dirt and debris on the surface of concrete doesn't just make it look shabby, it can actually cause it to wear down too. Like other materials, when dirt is allowed to settle into the surface, it eventually starts to weaken the material itself. With a good monthly clean, concrete will remain durable and continue to look fresh and new.
Keep It Sealed
After concrete is first set, it is important to finish it with a sealant. While concrete is a naturally strong material, it is still susceptible to the elements.
Adding a sealant helps prevent weather damage that will wear out your concrete surfaces. Adding a sealant also keeps excess moisture, dirt, and debris out, preventing unsightly cracks from forming.
Keep It Together
Small cracks here and there on your concrete surface may not bother you, but left unattended, small cracks can become unsightly gaps. It is much easier to fill and repair small cracks before they grow into extensive cracking.
Cracks also provide an entry point for moisture, dirt, and plant life, which will further wear down concrete surfaces. By up keeping basic maintenance such as this, you can extend the lifespan of this great material.
Keeping anything looking like new requires a little work on your part. Maintaining your concrete will help keep it look great and ensure it lasts. Concrete in Ottawa homes is in an investment, and like any investment it requires care and maintenance. Concrete is a strong, long lasting material – but it needs your help to stay that way.