BLOG
DIY Ready Mixed Concrete Projects: Tips To Make It Unique
by TRP Ready Mix on July 6, 2016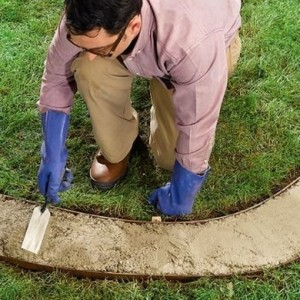 There's nothing like the feeling of taking on a do-it-yourself project and really knocking it out of the park. When guests ooh and aah over something you made with your own two hands, it not only makes you feel proud, but it gives you the right to brag about it.
Believe it or not, one of the most impressive and easiest materials to DIY with is ready mixed concrete.
Once you've gotten your materials from the concrete supplier, completing your project is as easy as following some simple procedures and being patient. However, finished concrete can look quite boring – unless you put your own spin on it.
Whether you're pouring a patio, a fire pit area or a driveway, ready mixed concrete from a concrete supplier always looks fairly similar. On the other hand, there are some ways you can make it a little bit more visually interesting.
Stamp It
It is incredibly easy to put your own stamp on a ready mixed concrete project by doing exactly that: stamping it. Before the concrete you got from the concrete supplier starts to dry, you can use tools to stamp different patterns into the surface to create a variety of effects: herringbone, etched, brick, tile. You can even make it look like interlock stone or a mosaic.
Colour It
Did you know that ready mixed concrete can be coloured? Some concrete suppliers will add tint to the mix before they deliver it, but it is also possible to colour your own after it arrives.
Colouring your concrete project will make it look unique. Whether you stain it blue, green, red or a more natural tone, it will almost certainly look better than the standard pale gray.
Stain It
While staining concrete is not an easy task, it produces stunning and always unique results. A quick search of acid-stained concrete photos will show you just how beautiful any concrete project can look if you take the time to stain in correctly. Depending on the materials and technique you use, you can make your patio look like it's made from slate or even marble; or you can get some stunning psychedelic patterns in crazy colours. Whatever the result, it's sure to look more impressive than the standard ready mixed concrete you get from a concrete supplier.
Regardless of the finish you use on your DIY concrete project, it's always a good feeling to make something with your own two hands – most concrete suppliers would agree. However, if you want to take the time to make it extra special, there are a number of finishing options you can use on ready mixed concrete to make it one of a kind.