BLOG
7 Surprising Concrete Uses
by TRP Ready Mix on November 4, 2016
When It Comes To Concrete, Anything's Possible
When it comes to concrete, Ottawa property owners aren't limited to using it as a building material. Concrete's come a long way from being just a drab construction material. These days, it's just as common to find concrete in the kitchen, the living room, and even in a beautiful piece of jewelry.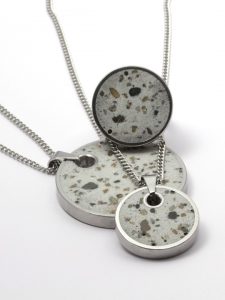 In fact, it might surprise you exactly what sort of things are being made out of concrete these days:
Insulation
Insulating concrete forms are a fantastic way to provide durable and efficient insulation to a home. Using rigid insulation materials as a structure connected with metal rods, these forms are set up as blocks before being filled with concrete. The concrete adds strength to the forms and also significantly improves on insulation ratings.
Countertops
Marble countertops are certainly a beautiful addition to any kitchen, but poured concrete countertops are becoming more and more common, especially in Ottawa homes. Concrete countertops are available in a huge number of colours, shades, and finishes. Best of all, they can be poured to your exacting specifications, giving you a one-of-a-kind countertop that'll catch the eye and start a conversation
Sinks And Tubs
Concrete sinks and tubs can be customized to your exact preferences, making them a versatile and more functional alternative to traditional claw-foot soaker tubs and run-of-the-mill sinks. Concrete's durability make it a fantastic material for sinks and tubs, as it will easily last over the years and can handle the volume of water. Plus, the modern look of concrete is a great fit for Ottawa's design-conscious homeowners.
Jewelry
Believe it or not, some jewellers are incorporating the clean, bold look of concrete into their work. Some pieces are strictly poured, polished, and treated concrete, while others mix silver, gold, and steel elements with concrete to create bold and eye-catching designs. That's not to say all pieces are ultra-modern; there are plenty of traditional looks available, even with non-traditional concrete materials.
Home Decor
In all likelihood, you've seen some of these uses before: concrete vases, plant holders, and similar pieces are common in many homes. Designers are pushing the envelope of what can be made with concrete, though, meaning it's just as likely you'll find minimalist concrete drawer pulls and drawer handles as you will a bold concrete vase.
Lighting
RWTH Aachen University in Germany has a concrete building with a surprising feature: as the sun goes down, the gray concrete walls of the building's façade will light up in a colourful mosaic. Each concrete panel is translucent and has a number of LEDs that can be controlled to provide over 16 million different colour variations. Translucent concrete like this is becoming a more common option to add stunning lighting to otherwise drab building façades.
Docks And Boats
Concrete can't float—or can it? Recreational concrete docks are becoming more and more common as a durable alternative to wood, floating just like their wooden counterparts. And if you think concrete boats are a wild engineer's dream, think again—concrete ships were built for the Second World War but weren't completed in time, and concrete river barges were extremely common in 19th-century Europe. Concrete hulls are a common feature on many private watercraft, too.
These are just a few of the most surprising uses of concrete, and as more and more people begin to experiment with this material, no doubt we'll see more amazing, outstanding, and innovative uses of this great material.